Since 1967, Mallory Engineering has been known primarily as manufacturers of quality environmental simulation chambers used by the Department of Defense and Aerospace Industry for product research and development. Due to continued growth and progression, we have been able to broaden our product base and offer services to a wider range of industries. We will support your design and manufacturing needs, build to your specifications and adhere to your time schedules.

Mallory Engineering will strive to meet your needs. Whether it is to provide assist in creating the design of products that your company desires, processing of parts or components, or complete product assembly.


Our Mission:
Mallory Engineering, Inc. provides our clients the ability to move from concept through production of quality climatic simulation chambers, custom enclosures, quick turn-around items and fabricated products. Our prime corporate philosophy is that of excellence in every activity we undertake.
PRODUCTS AND SERVICES
• Climatic Simulation Chambers & Industrial Refrigeration Systems
Design to Custom Specifications
Turn Key Installation
Service and Training
High Pressure Refrigerant Recovery
Refrigerant Conversions
• General Metal Fabrication
Custom Design and Construction
CNC Plasma
Shearing
Forming
Punching
Welding: Shop & Portable
• 3D Mechanical Design using SolidWorks
• Trailers : Utility, Construction, Enclosed, Custom
• Electrical Enclosures: Any size, shape, or configuration.
NEMA 1, 3R, 4, 4X, 12, 13
Steel – painted or galvanized
Stainless Steel
Aluminum
• Control Consoles
• Wire Duct
• Platforms, Railing & Stairs
• Mounting and Support Brackets
• Machine work outsourcing
• Painting – Sprayed or Airless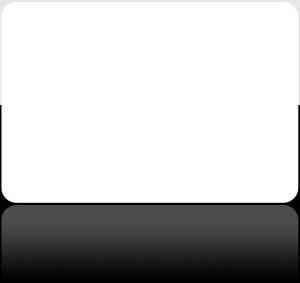 FACILITIES


• 10,000 SQFT. Building
• 1.17 Acre Lot With Fenced Yard



EQUIPMENT


• 5 Ton Overhead Crane
• Hydraulic Plate Shear ½" x 10' Mild Steel
• Press Brake 121 ton 13' bed
• 5' X 10" CNC Plasma cutting table with Pipe indexer
• Iron Worker FI-85/140
• Sheet Roller 16 ga. X6'
• Roll Bender: Angle, Channel, Bar, Pipe, Tube
• Cold Saw
• CNC Horizontal Band Saw
• Oxygen / Acetylene Track Torches and Hand Torches
• Radial Drill
• Drill Presses - Free Standing & Bench
• Welders: TIG,MIG (Solid & Dual Shield), Stick, Spot
• Pipe Threading ½" to 2"
• Pipe & Conduit Bender ½" to 2"
• Sand Blast Cabinet
• Paint Spray Booth Open Face 10' x 10' x 25' 36000 CFM
• Paint Guns; HVLP Pressure Pot, Electric Airless
• Fully Equiped Mobile Fabrication/Welding Trailer
• High Capacity/Pressure Mobile Refrigerant Recovery Trailer